Property Management
At 3CRE, we make your property our priority
Property Management in Midwest Area
3CRE is Midwest Area's leading commercial real estate broker and management firm. We have been helping investors maximize their profits in the Midwest Area region for years. Our advisors help investors and businesses create winning connections in the local area. With us, you can quickly buy, sell, or lease commercial properties in prime locations fast.
We've built a loyal following across the city because we believe in putting our client's needs first.
We've helped major international names like Verizon, Subway, and Rite Aid adapt and thrive in the local market with our unique, people-first real estate philosophy.
3CRE pioneered the modern commercial real estate market in this city. Our blend of insider connections, market expertise, and customer service has helped us build a loyal following among Midwest Area's business elite.
Our network gives you access to the best locations, bankers, attorneys, market data, and property managers in the local area. We are the only point of contact you will ever need in this town.
3CRE is a Midwest Area property management company focused on hard work, patience, and communication. We pioneered a unique style of management that focuses on you and your tenants. We partner with each of our clients to provide a great tenant experience. We can help revitalize neighborhoods, increase property value, and grow your portfolio. We do this while providing a personal level of service across the city that we love.
The 3CRE Property Management Difference
Forget the one-size-fits-all agencies that show up when rent is due. That won't cut it in Midwest Area. Owners, buildings, and tenants are all different. That's why we thrive. You need a property management team that will go above and beyond. We help GROW YOUR INVESTMENT, not just sit by and watch it stagnate. That's the 3CRE difference.
Our deep local ties and unique, personal style of property management have built us a loyal client base throughout this city. Property managers on a first name basis with tenants? Check. Weekly visits to your properties complete with detailed reports? Check. Frequent updates without you ever having to ask? Check.
The 3CRE difference is that our property management services pay for themselves.
What we do Better:
On-time rent collection
Complete, hands-on property management services
Detailed reporting
Digital age property marketing – we fill your vacant properties FAST
Property maintenance and repairs
Growing your property value and revitalizing neighborhoods
Tenant selection & retention (where applicable)
Detailed budget tracking
Improving operations to increase efficiency
Handling evictions
Drawing up your lease
Our proactive strategy, long-term vision, and personable management, sets us apart. Exceptional customer service will help maintain your property and increase efficiency (and profits). Not only over the short term, but it will also increase the value of your property in the long-term. Working with 3CRE pays for itself by building a property that you will profit from for life and pass down to the next generation. That's the 3CRE difference!
We Take Property Management to the Next Level
We work with properties large and small. From retail and multi-family housing to mega retail outlets and office buildings, the Midwest Area landscape is full of potential. But, if you want to take advantage of one of America's most lucrative markets, you have to have the right partner by your side.
Regardless of the size of your property, we take property management to the next level:
Constant communication: We are borderline obsessive about communication. Our pro-activeness allows us to close deals faster, build better relationships, and create more profitable properties. You'll never be in the dark about the status of your property. More communication means less stress!
Patience is our virtue: Commercial real estate can be intimidating, especially if you're a first-time buyer. Our patience and expertise help clients understand the complex processes that go into Midwest Area property management. Your investment is important to us, and we'll prove it.
We make things easy: Our goal is to make this as simple as possible for you. We take care of everything, front to back. Our team will explain every minute detail if need be. In the end, we want you to grow your portfolio with no worries.
We are hands-on: We might wear nice suits, but we don't mind getting our hands dirty. We'll be involved in every aspect of your building including maintenance, planning, and relationship building.
We'll be your partners in this process: We make sure you understand every step of the process. We want you to be able to understand and analyze an asset for yourself so you can better understand what our work entails and how you benefit.
Why Work with a Midwest Area Property Manager?
Midwest Area is booming, but if you want to maximize your potential as an investor, you can't handle all the responsibility on your own. Let us handle the grunt work like only a local can. Hiring a local property manager with deep roots in the area is a win-win situation.
Save your time
Let our team handle all the minute tasks that you don't have the time or patience for. You'll increase your ROI, save time, and do what you do best: invest. Midwest Area's real estate market is as competitive as it gets, so if you aren't offering the highest level of service, you will struggle. Let professional managers handle everything so you can stand out from the rest.
Get insider knowledge
If you want to maximize your ROI, you need someone on the inside. There's no substitute for deep local knowledge. As local property management experts, we have access to deals you can't find online or in any directory. The trendiest neighborhoods, the best "secret" commercial spots, undervalued properties—these are the kind of deals that most investors dream about. We know where to find them for you.
Increase your ROI
It's almost impossible to increase your ROI without a skilled manager. You've got to find the right tenants, handle all the day-to-day responsibilities, and keep the government off your back. And you've got to do that while searching for great deals. It's just not possible. With a property management firm, all that is taken care of for you by local real estate experts. Our services will bring you more profit on every dollar invested.
Increase tenant quality
Your properties are only as good as your tenants. After decades of experience vetting tenants for commercial and residential real estate, we know how to find the ones that will add value to your portfollio.
Summary
3CRE is a full-service Midwest Area property management firm with a loyal following in the city and across the region. Our belief is that if we manage people first and treat each of our clients and their tenants with respect, then everything will fall into place.
This people-first philosophy has helped 3CRE provide services that build high-value assets, rejuvenate buildings, and revitalize entire neighborhoods.
This is not a one-size-fits-all management firm. Our hands-on services include visits to your properties, constant communication, proactive maintenance, and long-term planning. Our goal is to build you a property that will either provide massive returns for a lifetime or provide an exponential return when you sell.
Working with a local property manager can increase your ROI. It provides better tenant quality, and gives you access to off-market deals that you can't get anywhere else.
Experience the 3CRE difference first-hand and see why Midwest Area's landlords come back to us time and time again.
Key Takeaways
3CRE is a Midwest Area property management firm that focuses on people
First name basis with tenants, proactive phone calls and maintenance solutions, we put people first and the rest falls into place
3CRE's local knowledge gives you access to off-market deals that investors dream about
We are a hands-on firm. We don't mind getting our hands dirty
Our services increase your ROI, give you more free time, and take all the stress out of managing properties
Work with us and experience the 3CRE difference: long-term, high-ROI properties and increased value
Broker
mike@3cre.com
513-383-8413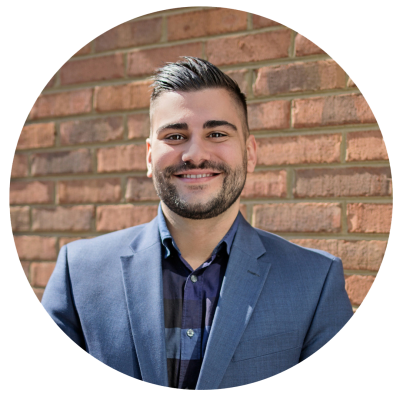 CONTACT US
We look forward to assisting you with your commercial real estate needs. How can we help?
Error: Contact form not found.