Cincinnati Retail Brokerage & Management
3CRE represents Cincinnati's leading retailers with a unique, multi-faceted strategy that helps landlords and retailers evolve as fast as the industry they work in. Our services can be used together or separately to create a customized, innovative commercial real estate strategy that helps you far exceed forecasted sales.
Our Cincinnati retail division has helped everyone from landlords to nationwide brand names like Sherwin Williams dominate the local market.
Retail isn't dying. It's evolving. In the past few years, we've driven near-record sales in every major retail category. There's still plenty of money to be made in one of America's fastest-growing and lucrative markets.
3CRE will put you right into the thick of things.
Our Retail Real Estate Services
What makes our service unique is that we tailor each of our packages to the client. No two landlords, business plans, or retail stores are alike, so why should their real estate services be all the same?
Retail is our passion and we strive to make sure each of our clients is successful. Our retail-specific services can be used together to create the ultimate commercial package or you can choose the services you need separately to fill in any gaps you're missing. It's up to you.
Tenant Representation:

3CRE has decades of combined experience helping retailers secure flagship locations that set new sales records. We will help you identify target sites, create a plan, negotiate agreements, and more. If you're looking to get into the Cincinnati retail market, 3CRE can make it happen.

We'll find the perfect location for you:

Our local experts know all of the hottest neighborhoods, trendy retail outlets, and best deals in town. Our personal connections and retail experience help us find deals you can't get anywhere else.

Expert retail planning:

Our team of retail real estate professionals has experience helping retailers from every major category find success in Ohio and across the region. We know what this city's shoppers want and where they want to go to get it.

Landlord representation:

Our landlord retail services can help you land key tenants to fill all of your available space fast. We've attracted some of the biggest brand names to our client's empty retail space. We know how to find the type of names that totally revitalize a property and act as a catalyst for major success.
Businesses that have purchased commercial real estate in Cincinnati's optimal retail areas are still thriving, and our city's growing middle class is helping to drive growth across multiple retail sectors. As the city continues to attract middle-class tech workers, demand is on the rise for high-end retail space in trendy areas. It's important for you to know which areas are the best for your business when searching for a retail property.
As your property broker, we will combine in-depth research with our existing local knowledge to identify the best investment opportunities for you in the city.
Commercial Real Estate for Sale Cincinnati
The entire metropolitan area has grown in recent decades, creating a mass influx of middle class workers with disposable income. These professionals are fueling massive growth in retails sectors, especially lifestyle retail.
Lifestyle retail includes businesses such as spas, restaurants, gyms, salons, etc. These types of businesses are on the uptick in Cincinnati commercial real estate.
If you're a business in the retail sector, 3CRE can help you find the perfect property. We give you the advantage of cutting-edge marketing and in-depth property research to make the best purchasing decision possible. We routinely help our clients save thousands of dollars over the lives of their leases by locating affordable properties in prime locations.
Summary
3CRE's unique blend of local knowledge, retail experience, and planning expertise has helped some of the nation's biggest retail names find incredible off-market deals and easily exceed forecasted sales in Cincinnati, America's next major shopping center.
Our retail services are designed to help store brands find prime locations for flagship locations and create winning plans tailored to Cincinnati's burgeoning middle class. For landlords, we provide client-focused services that will increase your efficiency and revitalize entire shopping centers by filling your retail space FAST and with high-value tenants.
Our ties to the local community can help you find deals you can't get anywhere else and bypass the competition on the web or from traditional brokers.
We've helped nationwide retailers adjust their strategy to fit Cincinnati perfectly, and we can help you too.

Key Points
3CRE is a boutique retail property brokerage and management company that serves both retailers and landlords
Our services run across the spectrum from finding off-market deals through local channels to planning construction projects and beyond
3CRE helps landlords fill store space fast and helps retailers find prime locations
Major clients include Sherwin Williams, Sally Beauty Supply, Great Clips, and many more
Lifestyle is one of Cincinnati's fastest growing sectors. If you're a retailer or landlord in any of the lifestyle sectors, now is the time to invest with a trusted broker!
Broker
mike@3cre.com
513-383-8413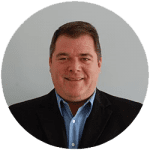 Senior Advisor
brett@3cre.com
740-972-8499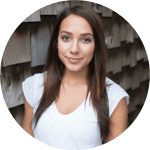 Advisor, Marketing Coordinator
gabriela@3cre.com
513-600-6168
CONTACT US
We look forward to assisting you with your commercial real estate needs. How can we help?